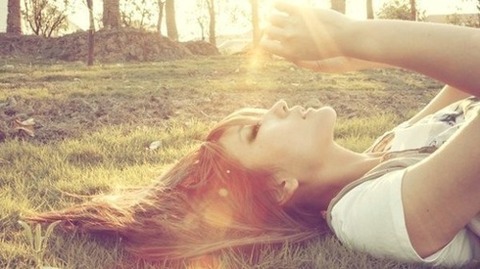 Have you ever had poke before? I was first introduced to this fish salad concept in Hawaii many years ago. Freshly caught seafood, similar to the ones found in sushi restaurants are marinated in a soy and vinegar based sauce, then tossed with lots of other yummy ingredients to add some heat or spice.
This island delicacy has been taking over California lately. Trendy build-your-own poke bowl restaurants will assemble a feast right before your eyes! I love this healthy way of eating so I have been grabbing myself a poke bowl at least once a week during lunch.
It may look intimidating, but guess what? It's so easy to make these at home! I want to share this ahi tuna poke bowl recipe with you. These beautiful bowls are a satisfying lite meal that requires little to no cooking. If this sounds good to you, let's get marinating!
Sliced ahi tuna cubes in a bowl and adding soy sauce mixture
My nearby grocery store sells fresh ahi tuna steaks that I use in this recipe. It's a good idea to ask the friendly person at the fish counter if the tuna for purchase is sushi grade or safe to eat raw.
Are there any Asian markets near you? They typically carry sushi grade fish so you can try different kinds of meat such as salmon, albacore or yellowtail.
If you aren't into raw fish, add cooked shrimp or octopus to the marinade and it will be delicious!
Ahi Tuna Poke Bowl - This Japanese recipe is loaded with healthy brown rice, salad, vegetables and topped with
I included a very basic poke marinade that is a combination of soy sauce, rice vinegar, sesame oil and red pepper flakes. The savory, tangy, slightly sweet and spicy, will infuse just the right amount of flavor into the tuna. I've also seen mustard, sriracha and some creamy mayo added to the sauces. Don't be afraid to get creative!
Ahi Tuna Poke Bowl - This Japanese recipe is loaded with healthy brown rice, salad, vegetables and topped with
So what's in those irresistible bowls? Let me tell you, my friend! I fill the bottom with a little bit of brown rice, fresh salad greens, creamy avocado, crunchy carrots, pickled ginger and fresh cucumber slices.
There also a little fairy dusting of togarashi(Japanese seven spice), I like the little extra spicy umami flavor it adds and some chopped seaweed called nori. Someone is sending us some positive food vibes from the Hawaiian gods!